Limited Time Per Day

Only 1 Device

SD Video Quality

No Customer Support

Limited Number of Servers
1 Year Plan - Sale
Save 75%
Unlimited VPN Time

10 Devices At Once

HD Video Quality

Email Support

Over 1000 Servers
Only $2.99 Per Month

Saves Over 80%

All Premium Features

Billed Every 3 Years

Best-in-Class Encryption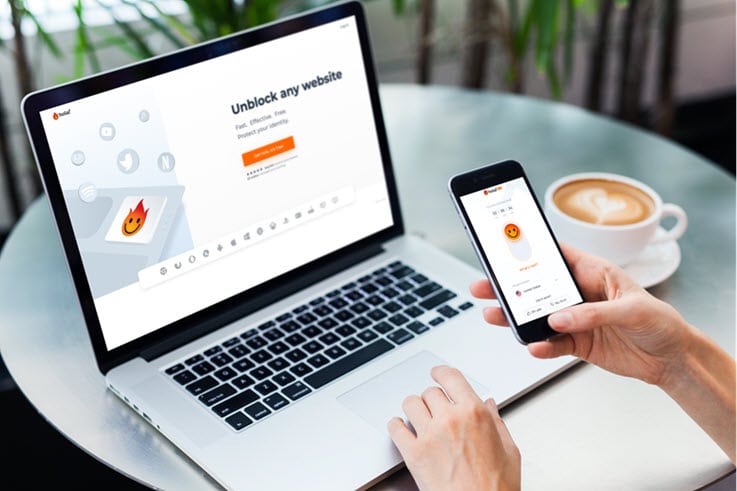 What You Need to Know About Hola VPN
Offers a free and a paid service
Fast speeds from local servers
Supports up to 10 devices at the same time
Works well for gaming
Has a built in ad blocker
Works on all major desktop & mobile platforms
Offers browser extensions for

Chrome, Firefox, Opera, and Microsoft Edge

Try Hola VPN for Free With Its 30-Day Money-Back Guarantee
Hola VPN was founded with the goal of making a better Internet through advanced routing technologies – making the web faster, more open and cheaper to operate. We've fundamentally disrupted markets with our products.
Hola VPN is profitable, and growing fast! It has global presence, and top tier investors including DFJ (Silicon Valley), Trilogy (Seattle), Magma (Israel), Horizons Ventures (Hong Kong), and Orange (France).
Prior to founding Hola VPN, Derry and Ofer founded Jungo to develop the leading operating system for home routers. In 2006 Jungo was acquired by NDS (Cisco) for $107M. It employed 170 people and was profitable. They then had a thesis that HTTP could be re-invented to make the Internet much faster and more open. They started Hola VPN.
Hola VPN's core technology is its HTTP routing overlay network, incorporated in its client side software and its server network.
Hola VPN provides a free service to overcome censorship and a paid service for secured browsing.
Source: Hola.org